Bill now practices with an incredibly talented team at
Embarque Yoga + Wellness
in the South BroadRipple of Indianapolis
Your Fairy Godfather of Wellness.
Empowering you to fully embody all your wellness wishes!


Testimonial

Laura: "Bill takes the "wellness" piece of his work seriously. Before the massage, there is a thorough check-in conversation, which covers the waterfront - whatever you want to talk about that's been happening since your last visit. He's a good listener, and is just as thorough when you get to the bodywork piece. I predict you WILL feel better when you leave than when you walked in, with benefit that persists. Recommended."

Testimonial

Amy: "Being a GREAT listener and being authentic. These are Bill's key strengths. Along with listening he knew exactly when to step in to offer advice or ask me a deep question to get me thinking in a different way. I came up with many solutions to my concerns with Bills guidance. I could trust Bill to give it to me straight and not hold back. I valued this and it allowed me to be more open than I have ever been."
Meet Bill
Meet Bill Heitman, Your Fairy Godfather of Wellness. He created Healing Tree Wellness & Bodywork to help you find a re-set for your body, mind, and spirit, and to help you find ways to feel better not only while you are on the massage table, but every day.

Bill is a Neural Reset Therapy practitioner and integrative massage therapist, whole being health coach, and teaches couples and families to connect through massage and touch. It was a few years after and still trying to recover from a mental breakdown that self-care for mind, body, and spirit as a whole being started to finally click for him. It coincided with time spent pursuing a career in physical therapy where it became abundantly clear: those that take good care of themselves and have a great support network are better at maneuvering the wear and tear that life and society can throw at you.

Bill has become an avid personal development audio book junkie, loves connecting with other holistic health professionals, and regularly gets massage and energy work.

When he's not at Embarque Yoga +Wellness, Bill loves fresh, local, in-season food; traveling; his hometown Chicago Cubs; live music, art, and theater; spending time with friends and his Quaker faith community; and cuddling up with his dog Sparky.
---
Where the Fairy Godfather of Wellness found his wings...
Neural Reset Therapy, Massage
​Therapy and Physical Therapy

• 2002 Diploma of Chicago School of Massage Therapy

• Therapeutic and integrative massage techniques: trigger point, deep tissue, myofascial release, stretching, sports, and Swedish massage

• Private practice and chiropractic setting experience

​

• Indiana state certified massage therapist

• 2017 Neural Reset Therapy Upper Body training with NRT founder Lawrence Woods
​• 2017 Neural Reset Therapy Lower Body training with NRT master instructor Mindaloo Lao-Scott

•

2014 Physical Therapist Assistant Degree from University of Indianapolis

• Clinical experience as sPTA in med-surg, outpatient sports & spine rehab, and extended care inpatient settings

Health Coaching and Personal Development

•

2014 Health Coach Certification from Institute for Integrative Nutrition

• Studied over 100 nutrition theories

• Focus on balance of primary foods: relationships, spirituality, finances, career, creativity, home environment, physical activity, and health

Individualized approach to wellness

2013-2015 Coached individual clients as rep for a national company of transformational fitness programs and nutrition products

•In 2017, started working with Stephanie Smart, The Dragon Mystic and now uses her Soul Song Map tool as a foundation in Take Care of You health coaching program
The following authors, experts, and leaders were personally influential in different areas of learning of health, wellness & spirituality:
• Brene Brown, PhD:
Rising Strong
,
Braving the Wilderness
,
Daring Greatly
,
The Gifts of Imperfection
• Mark Hyman, MD
• John C. Maxwell​:
Sometimes You Win, Sometimes You Learn
• Joshua Rosenthal, Institute for Integrative Nutrtition
• Andrew Weil, MD
• Darren Hardy:
The Compound Effect
• Julia Cameron:
The Artist's Way
• Chalene Johnson,
PUSH
• Parker Palmer,
Let Your Life Speak
• Kate Northrup
Powered by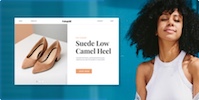 Create your own unique website with customizable templates.