UPDATED practice location
Bill now practices with an incredibly talented team at
Embarque Yoga + Wellness
in the South BroadRipple of Indianapolis
Whole-Being Health Coaching
finding your unique path to living well
Bill Heitman, Your Fairy Godfather of Wellness has one goal: To EMPOWER you to fully embody your wellness wishes. Chart a new path. Make it yours. Be you. These goal-oriented sessions happen weekly or bi-weekly (in-person, on the phone, or via video conference) over a few months to move you forward with your health.
​Take control of what you can and let's get you unstuck and out of your own way
. Strategize, experiment, learn, connect to your intuition, and implement an individualized plan for improving your life and whole being. Food, movement, relationships, sexuality, family, health, spirituality, finances, home environment, creativity, career, leisure: they are ALL CONNECTED into the circle of your life and what makes you whole.
We will start with what makes you uniquely you, and build from that foundation.
What wellness wishes of yours are waiting to come true?
---
Testimonial

Amy: "

I would recommend Bill to someone who just needs to be listened to with an open mind, someone who wants to make a change but just doesn't know how to go about it. Bill would be an excellent coach to someone who has struggled with finding their direction and purpose in life. He could share first hand experience how he did it and is reaping the benefits. Bill could also coach anyone who wants to get started with exercise, healthy eating and improving their lifestyle."
Take Care of You : Whole-being Health Coaching catered just for you
During our work together you will have the opportunity to...
Rejuvenate Your BODY

---

Eat Nutrient Dense Food
Do you struggle with choosing which foods to eat to be healthy?

Discuss How to Plan, Shop, and Prep Healthy for a Busy Lifestyle
Are you having difficulty finding time to make healthier choices?

Feel Better with Movement, Massage, and Self-Care
Are you concerned with how your body regularly feels and the path you are on with your health?

Check in on What Your Cravings Are Telling You
Are your cravings wreaking havoc in your plans to look and feel better?

---

Recharge Your SPIRIT

Discuss What Community and Connection Mean for You

How is your connection to people that are important to you and who help you feel at your best or recover through difficult times?

Nurture your Spirit, Creative Flow

Are you feeling stifled in your work, relationships or home life?

Set Priorities, Goals, and Vision

How often do you let yourself dream about the life you want to create for yourself?

Practice Connecting to Your Resilient Spirit

Are you letting yourself get in your own way?

Check in with Your Inner Voice

Are outside forces determining what you do or are you following your inner wisdom to doing what matters?

Refresh Your MIND

---

Find Joy, Peace and Love in a World Filled with Fear, Anxiety, Shame and AngerAre you struggling to find more joy, peace, and love in your life?
​Dig into Choosing Vulnerability and Authenticity

Are you dulling or armoring up in order to avoid pain and discomfort?

Discover a Third WayHow often do you feel like you have to choose one priority over another?

​Explore the Compound Effect, Natural Law and FlowWhat are your expectations for making changes that endure over the long-term?

​Fit In Pampering, Indulging, and Letting Go

Do you feel bad when you indulge and overdo it?



​
---
Are you already comfortable with some of these but struggling in others?

Start with a 3-session package for $249 to feel better in your mind, body and spirit!

Could one conversation change your life?
​


Schedule a your free consultation to see if this program is right for you. We can meet on the phone, over video conference, or in person over tea.
---
Connect with Bill at Embarque Yoga + Wellness for your 60 minute Integrative Health Coaching session.
Sessions are regularly $90 for 60 minutes.

Three-month Stress Relief Program

includes two 90 min RENEW massage appointments and two 60 min Integrative Health Coaching sessions monthly for 3 months.

Three month Take Care of You Program

includes two 60 min Integrative Health Coaching sessions monthly for 3 months

Three month Accelerated Take Care of You Program

includes four 60 min Integrative Health Coaching sessions monthly for 3 months

Six month Take Care of You Program

includes two 60 min Integrative Health Coaching sessions monthly for 6 months

Click

here

to request your session appointment.

Testimonial

Anthony: "Bill never presumed that my wellness path would look like anyone else's. My coach has really helped me find the space in which I've learned to feel comfortable putting myself on my own calendar. To build on that, he offered the sounding board / brainstorming space to figure out the right path for me to accomplish a goal. "
---
Powered by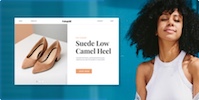 Create your own unique website with customizable templates.