UPDATED practice location
Bill now practices with an incredibly talented team at
Embarque Yoga + Wellness
in the South BroadRipple of Indianapolis
| | |
| --- | --- |
| Laura: "Bill takes the "wellness" piece of his work seriously. Before the massage, there is a thorough check-in conversation, which covers the waterfront - whatever you want to talk about that's been happening since your last visit. He's a good listener, and is just as thorough when you get to the bodywork piece. I predict you WILL feel better when you leave than when you walked in, with benefit that persists. Recommended." | |
Are you ready to RENEW... feel relaxed and have your body feel rejuvenated?
Do you like receiving massage work that is relaxing, therapeutic,
engaging,
and won't leave you feeling like you've been in a brawl the next day? The goal for these sessions is a mind,body, and spirit re-set: to bring a deeper sense of calm to your mind, a deeper awareness of the signals from your body while relaxing tight muscles, and a deeper connection to your resilient, loving, creative spirit.
All of Bill's RENEW bodywork sessions are now integrated with Neural Reset Therapy (NRT), a science based approach to gently, effectively and efficiently reset ​the connection between the nervous system and each of your muscles. Why is that important? Your brain may continuously be sending signals to protect an old injury or movement pattern, well after the area has been healed. NRT resets allow the muscles to obtain a more healthy condition with more quickness, ease and less pain and invasive than traditional deep tissue or medical massage .

Want to include profound relaxation and deep tissue massage with the magic of NRT? You don't have to ask. The RENEW integrative massage style is an engaging, dance-like Swedish massage
integrated
with several other modalities including: NRT, deep tissue, trigger point, myofascial release, stretching, and body mobilization. Work can either be done fully dressed or you can climb under the fuzzy sheet or fluffy towel after undressing to your comfort level. Each session includes a time to check-in with Bill or spend a few minutes to get a little help on your wellness wishes. The magic fairy dust awaits!
---
Connect with Bill at Embarque Yoga + Wellness for your 60 or 90 minute RENEW Integrative Massage and Neural Reset Therapy (NRT) sessions
Sessions are regularly $90 for 60 minutes or $125 for 90 minutes. Intro specials include: a 60 min Integrative Massage and NRT session + 2 weeks unlimited yoga classes to be used within 2 weeks for $108; a 60 min Integrative Massage and NRT session for $79; or a 90 min Integrative Massage and NRT session for $99.
​Check out ​this
link
to request your session appointment.
Testimonial
Owen: "I have been going to Bill for massages for several months now. He takes time to understand your needs and body issues. He makes you comfortable and does not rush you. He is very helpful and takes time to discuss issues you have with your body and provides coaching to help you improve your body health issues. His massage technique is great and he focuses on issues that you have discussed with him. I initially went in with numbness in my arm and after 2 sessions I no longer have that issue. I highly recommend Bill for massage therapy!"
Powered by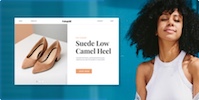 Create your own unique website with customizable templates.