My friend Denise came for her first massage a little over a year ago. It was also her first professional massage. Like many first time receivers she commented after that she wondered why she waited so long. Flash forward a year later and Denise is still coming in monthly. We have upped her sessions from 60 minutes to 90 minutes so that we can get good, deep work in the trouble spots that develop from her running, exercising and office chair jockeying (sitting all day at work.)

The regular bodywork allows her stress relief, but also gives her a chance to focus on the areas that need attention. She has increased awareness to trigger points, tender areas of tightness, like those in her IT band and calves that she can self-massage and keep stretched between sessions to feel better more regularly.

Feet, knees, legs, hips, low back, shoulders, forearms, periodic pain or numbness in the hands or feet, neck, tension headaches are many of the things I help my regular massage clients with on an ongoing basis.

Are there areas in your body that are not feeling great and might benefit from some regular massage?

​
Powered by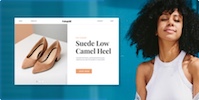 Create your own unique website with customizable templates.