Are you experiencing Low Back Pain?
Low back pain is often a tricky diagnosis for medical professionals because the root cause of the pain is not clear and MRI imaging is usually inconclusive unless there's a tear or structural damage. It can come from standing a lot with improper shoes, sitting with bad posture, not getting much movement, or many other reasons.

As a massage therapist, I have many tools to use to help you feel better that go beyond masking the pain. While I use therapeutic massage techniques such as trigger point, myofascial release and deep tissue work, it can be a lot more than just working on the low back to find the true cause. The hips/gluteal area, deep hip flexors, and hamstrings can all house common trigger points that activate areas of pain in the low back. I'll even recommend some self-care things to coincide with our work on the table to quicken your feeling better.
Powered by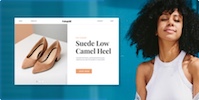 Create your own unique website with customizable templates.