Claire Jackoway: Body Wisdom - Craniosacral Indy

Pain and stress relief, longevity


Recent Feel Better Blog posts
---
About Healing Tree Wellness & Bodywork
:
Choice. Continuity. Longevity.

Effective and efficient ways to overcome pain and stress from overuse, lifestyle choices, and illness by focusing on the root causes and getting support from those that have found and helped others discover:
​
-transformation
-renewal
-weight loss
-freedom of movement
-re-connection to purpose.

Use a collaborative approach to support you on the physical, emotional, mental and spiritual levels that provide the valuable lessons and intuition to overcome obstacles in your journey to thriving.


We believe your health care alternatives should be well-rounded
As individuals, we are all under different stress and experiences every day. We want to help you into your unique plan to feeling better:
Pain &
​ Stress Relief

Are dealing with aches in your body, or are you ready for a reset from stress?
​
Use rehabilitative massage, craniosacral therapy, energy work, and self-care coaching to help.
​

Enhanced Performance for Life & Longevity

Is your body telling you that you are overdue to reboot your path, are you wanting to do more self-care, or are you struggling to get out of your own way?

​Use self-care & longevity coaching, muscle therapy massage, or craniosacral therapy to feel better every day.
​
Branches of Our Team
Let's help you find the right branch(es) to start or continue your journey with us
Bill Heitman
Rehabilitative & Muscle Therapy Massage, Self-Care Coaching
Bill brings his experience in rehabilitation settings (chiropractic and physical therapy) in combination with massage therapy, self-care coaching, and personal development to every session. Whether the goal is stress or pain relief, to help you better manage how your body moves because of work, physical activity, or aging, or to get you empowered and connected to your inner guideposts during periods of transition and change in your life, there is a lot you can remember to do for yourself each and every day. Nurture your body, mind, and spirit as one energetic system that is interconnected with those closest to you and all around. The more you take better care of yourself, the better you can serve your inner purpose and find love, peace, joy and connection with those most important to you.
---
Claire Jackoway
​Craniosacral Therapy, Energy Work, Longevity Coaching

​Claire's sessions use her extensive background as an occupational therapist in long-term care settings as a foundation for helping you improve your own self-care. Her hands on work guides the nourishment and release of your craniosacral (the important areas around your central nervous system), myofascial (the tissues that bind all our parts together) and energetic systems. Claire loves helping you be focused on longevity while finding stress and pain relief.
---
Powered by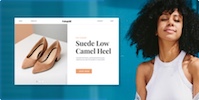 Create your own unique website with customizable templates.